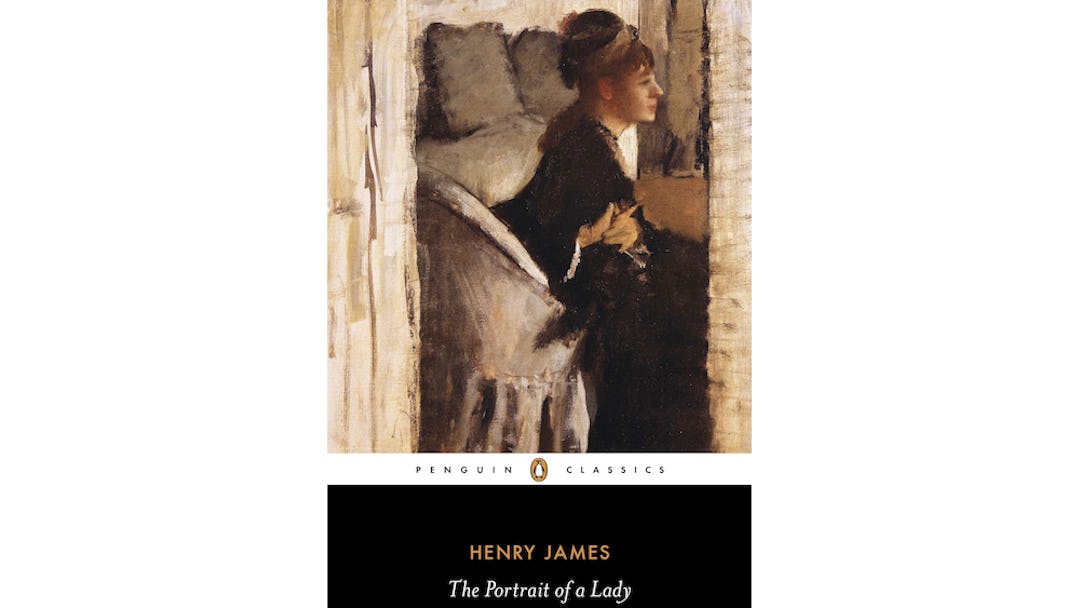 Penguin
25 Excellent Novels About Americans Abroad
I don't know about you, but this is about the time in the election cycle when I start dreaming of escaping across the ocean, camping out in Berlin or Paris or Copenhagen and resolving never to pay attention to American politics again. And maybe (definitely, considering publishing timelines) it's just a coincidence, but there seem to have been a number of good expat novels cropping up recently, with Garth Greenwell's lovely What Belongs to You being only the most recent example. Whether you're sick of Ted Cruz's face or not right now, you also may enjoy travel, which is as good a reason as any to pick up one of these novels, each featuring Americans abroad, either as expats or temporary visitors, all in pursuit of happiness, in one form or another. Hey: aren't we all? Even Ted Cruz.
What Belongs to You, Garth Greenwell
In this luminous novel, an American man living and teaching in Bulgaria enters into a fraught relationship with the young and strangely compelling Mitko, whom he pays for sex but wants — what? This is in large part the thrust (no pun intended) of the novel: the uncertain ache of desire, of passion, and then the space where it once was. Even if that doesn't appeal to you, you cold thing, you won't fail to be moved and dazzled by Greenwell's sentences, each one glorious, reflecting both the world and the mind of the narrator. You can tell this novelist has another life as a poet. Anyway: read this book.
(Side note: What Belongs to You has been getting some criticism as a bad title, but it makes me think of that old riddle: what belongs to you but others use more often? Considering Mitko is the only character named here, I find it sort of poetic.)
Leaving the Atocha Station, Ben Lerner
My favorite thing to say about Leaving the Atocha Station is that it sounds just completely obnoxious: young white American goes abroad on a poetry fellowship to Madrid and proceeds to have many feelings about capital-A Art. And yet, it's so good. Partially it's the fact that Lerner (like Greenwell) is a poet. Partially it's that he's so smart that you immediately find yourself caring about everything he has to say. But largely it's that he just so nails the experience of being alone somewhere, striving towards something mostly unknowable, both filled with feeling and completely devoid of it. Which is something you don't have to study abroad to get.
Black Deutschland, Darryl Pinckney
In this new novel by New York Review of Books writer Darryl Pinckney, a young, black, gay man with an affinity for substances leaves 1980s Chicago for Berlin, on Isherwood's romantic advice and to escape the homophobia and racism of his hometown. But he has trouble escaping into his fantasy of Berlin when the actual Berlin is right in front of him, not to mention balancing the conceptions of himself tied to each place: home and away.
Two Serious Ladies, Jane Bowles
Hey, it's not only young men who can head off to foreign locales and fall in love with mostly ambivalent prostitutes. So too can the well-dressed and middle-aged Frieda Copperfield, who abandons her husband the minute they get to Panama in order to take up residence at the Hotel de las Palmas and gaze at Pacifica, its beautiful teenage denizen. It's a weird novel, this, but funny and sharp in all the right places.
The Sheltering Sky, Paul Bowles
As it turns out, Jane Bowles' husband Paul also wrote books. This, his most famous, in which three Americans find themselves adrift in the North African desert, shares some themes with Two Serious Ladies (existential angst, shady sexual politics, and hey oh look, Americans abroad), but is larger in scope and rather more conventional. Still, it's a classic, and I recommend reading the two books together to track their resonances.
The Wallcreeper, Nell Zink
This novel, which follows an American woman and her husband, who begin as adventurers in Europe and end as estranged eco-terrorists, is strange, dissolute, wretched, and elegant in turns, and surely a must for any birdwatcher worth her salt.
The Mosquito Coast, Paul Theroux
Theroux can always be counted on for a little bit of adventure. In this novel, a man disgusted with American consumerism ("We eat when we're not hungry, drink when we're not thirsty, buy what we don't need, and throw away everything that's useful. Don't sell a man what he wants — sell him what he doesn't want. Pretend he's got eight feet and two stomachs and money to burn. That's not illogical — it's evil.") moves from Hatfield, MA to La Mosquitia, Honduras with his son. Things get, to put it mildly, rather intense.
The Talented Mr. Ripley, Patricia Highsmith
Tom Ripley's living the good life — a wealthy father offers to send him to Italy to look for his slacker son, Dickie, and Tom accepts and proceeds to make friends with Dickie and loaf around, living off the father's money. Then, things get sour and Tom kills his friend and assumes his identity and, um, for the most part lives happily ever after. Sometimes crime does pay.
Giovanni's Room, James Baldwin
Perhaps the expat novel set in Paris. You know how it goes: an American man living in Paris, whose lover Giovanni is about to be guillotined, tells the story of their affair and his own coming of age. A book every young person should read.
The Portrait of a Lady, Henry James
Even Henry James knew that money can't buy you happiness — and in fact can often crush it, if, like the lovely American Isabel Archer, in Europe "affronting her destiny," what you really crave is freedom.
The Last Thing He Wanted, Joan Didion
In this novel, a middle-aged woman winds up embroiled in her father's shady arms deal, sending her to an unnamed island off Costa Rica where dangers and diplomats await. It might sound like a trashy thriller, but, um, look who wrote it.
Tropic of Cancer, Henry Miller
Henry Miller was writing autofiction before it was cool (actually, so were a lot of people). But, of course, this list could not be complete without the dirty, funny, red-raw Parisian exploits of American character "Henry Miller." Notice to girls living abroad: if an American guy gives you this book as a gift, he does not have pure intentions.
Prague, Arthur Phillips
Despite what you might expect from the title, this novel follows a bunch of Americans (and a Canadian) trying to make their way in 1990s Budapest. The titular city is, interestingly, a stand-in, a symbol of the better life they're all endlessly seeking, despite the fact that (unlike Prague) it might not actually exist.
Tender Is the Night, F. Scott Fitzgerald
In this novel, which was Fitzgerald's favorite of his own work, a glamorous American couple (Dick, a psychiatrist, and Nicole, a former patient) take a holiday on the French Riviera, where they meet a beautiful young actress, with whom Dick becomes infatuated. But there's a murder, and a mental breakdown, and things begin, very quickly, to disintegrate for Dick.
The Expatriates, Janice Y. K. Lee
The New York Times has called Lee a "female, funny Henry James in Asia" — which seem to me to be three qualities that would improve Henry James. Her second novel follows three expat women living in Hong Kong, each dealing with her own set of dramas and dreams, whose lives, of course, wind up intersecting. Class, race, motherhood, belonging, and identity are all at play here, which makes for an original and complex take on the expat experience.
The Quiet American, Graham Greene
The eponymous Quiet American in Greene's classic and controversial novel is an idealistic young man, Alden Pyle, sent on an undercover mission to Vietnam during the First Indochina War. Greene's narrator, the English journalist Thomas Fowler, meets Pyle and thinks rather ill of him, particularly once he tries to steal his girlfriend (Fowler's married, of course). But perhaps Pyle is up to something even more sinister. He's American, after all.
Hausfrau, Jill Alexander Essbaum
In this sexy novel written by a poet (you want to read it already, don't you), Anna, an American woman, has followed her husband to his native Zürich, where she lives with him and their three children. But Anna, like another famous Anna we know, is stricken with existential boredom and disconnection, and cannot be satisfied, even when she begins a series of affairs. Guilt, sex, language, psychological distress! Yum, I say.
The Poisonwood Bible, Barbara Kingsolver
It's 1959, and Nathan Price, a Baptist missionary from Georgia, has decided to take his wife and four daughters to the Congo (it's these women who tell the story). They arrive, Betty Crocker cake mixes in hand, into a treacherous war zone of jungle and politics. Nathan's personality doesn't help them very much, and things get steadily worse. Perhaps Kingsolver's best.
The Flamethrowers, Rachel Kushner
OK, OK, so only part of this novel is set in Italy and it's not even the best part, but still, it's such a luminous novel that I couldn't help but include it here. The novel follows a nameless girl, known as Reno, who comes to New York City in the late '70s and becomes embroiled in the art scene there and even more embroiled in a sculptor named Sandro Valera — whom she eventually follows to Italy, where a protest against his factory-owning family is in progress. Revolution, art, skiing to freedom, what more could you ask for?
Necessary Errors, Caleb Crain
This novel relates the lives of a bunch of expats living in Prague in the early '90s: hanging out, teaching English, looking for cornflakes, figuring out their sexualities and selves. Perhaps not exactly brand-new territory (at least on this list), but Crain's prose is continuously great and his world beautifully and carefully observed, which is exactly what you want when you're just taking it all in and trying to figure out who you are.
The Expats, Chris Pavone
Here's another novel about an American woman who gets carted overseas by her husband — this time to Luxembourg — only to find her life boring and unfulfilling. Except, um, this woman used to be a CIA assassin and she might be being followed. An entertaining spy novel with verve.
The Apartment, Greg Baxter
A gorgeous novel with a simple premise: an unnamed American man hunts for an apartment in an unnamed European city. But it's the getting to understand this man and his quality of mind that is so interesting here: the book is a meditation on his relationship to home and to the world.
At the Water's Edge, Sara Gruen
Now here's a compelling and original reason to send some Americans abroad in a novel: to hunt the Loch Ness monster in the Scottish Highlands during WWII. Because, sure.
Motion Sickness, Lynne Tillman
An unnamed American woman floats around Europe in the late 1980s, racking up many mysterious and intriguing acquaintances, and collecting, writing, and sometimes ripping up postcards. But perhaps "floats" is the wrong word, because this woman is driven by an insatiable wanderlust, moving from place to place compulsively. This novel is fragmented, intelligent, and filled with art (both literally and figuratively) and ideas. In an interview with BOMB , Tillman said: "My narrator is herself unstable and is pointing to the instability of meaning. I used the metaphor of travel so I could demonstrate this more readily, by displacing her, so to speak. If you have problems of translation as well as the clash of different cultures, it makes it easier to show how meaning is relational, how identity is a set of relations rather than something fixed. When you're traveling, when things get unstuck, there is a kind of nausea. You can feel a kind of nausea of confusion, if you don't know exactly who and where you are at any particular time."
The Sun Also Rises, Ernest Hemingway
You didn't think I'd forget about Papa, fat old king of the expats, did you? For all his faults, never.