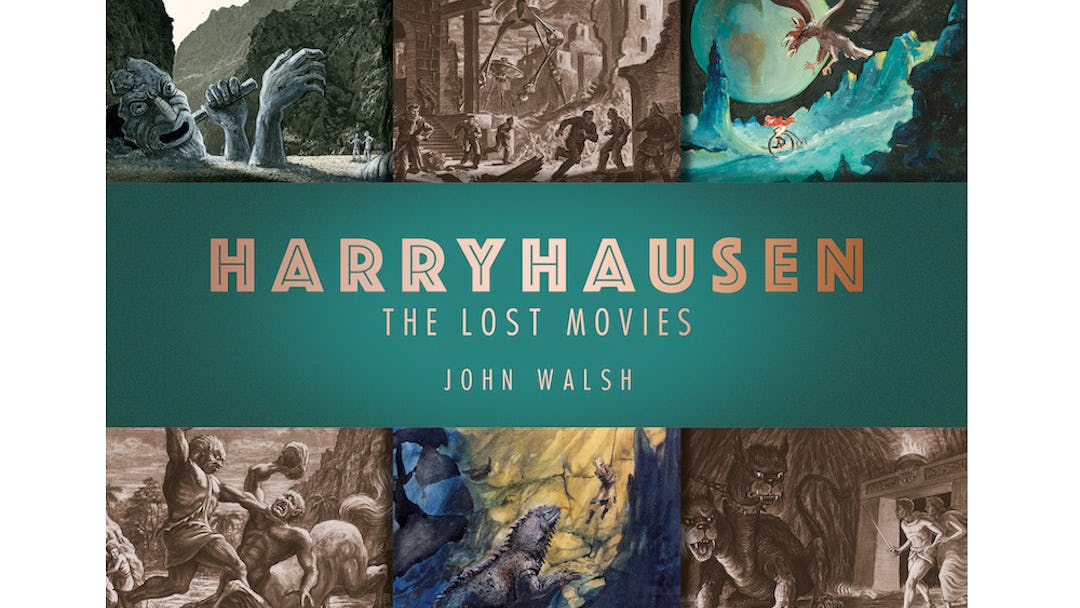 Titan Books
Gallery: 'Harryhausen: The Lost Movies'
In some ways, pining for unmade movies is the purest form of movie love - because we can never be disappointed by the outcome of a promising-sounding project. We've looked back longingly at several such almost-movies, so we're kind of the target audience for Harryhausen: The Lost Movies (out now from Titan Books), John Walsh's investigation of the unrealized work of special effects groundbreaker Ray Harryhausen. Casting a wide net over the coulda-been, Walsh digs into unused ideas, projects he turned down and scenes that ended up on the cutting room floor, using a treasure trove of never-before-seen artwork, sketches, photos and test footage from the Harryhausen Foundation archives.
We're pleased to present this exclusive gallery of images from the book, which you can order yourself here.
Ray Harryhausen working on Jupiterian, 1937.
Ray's concept artwork for Valley of the Mist (1950).
Behind-the-scenes photography of Ray and his team working on It Came from Beneath the Sea (1955).
Concept art for 20 Million Miles to Earth, (1957) showing the creature wreaking havoc in the Roman Forum.
A cut scene from The 7th Voyage of Sinbad (1958).
Charcoal concept art for an unrealised scene from Mysterious Island (1961).
Concerpt art of Ray's vision for H.G. Wells's novel Food of the Gods (1961).
Test footage of the Poseidon model from unused idea for The Story of Odysseus (1996-98).
All images from Harryhausen: The Lost Movies by John Walsh, out now from Titan Books.
(It Came from Beneath the Sea, 20 Million Miles to Earth, The 7th Voyage of Sinbad, Mysterious Island © Columbia Pictures Industries Inc. All Rights Reserved.)